Yoga Central group yoga classes are held at Block No 76, Pali Hill, Bandra west, Mumbai, on Tues-Thurs-Sat from 7 am to 8 am. Join us for a free trial session. Call 99675 31905 to book your seat.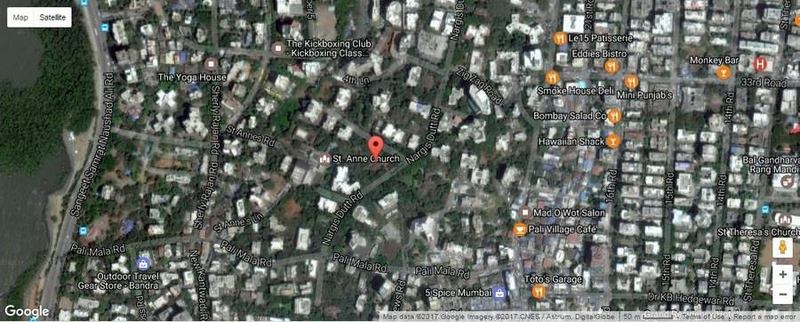 Here is a video montage of the yoga class courtesy Yoga Food Love, "a global community connecting like-minded people who believe in conscious living with an attitude of gratitude." The website recently covered a Yoga Central class and created this beautiful yoga class video.
Styles of Yoga
A combination of Ashtanga, Hatha and Iyengar Yoga techniques are practiced so as to achieve good health, increase in strength and endurance, as well as improved flexibility. Vinyasa flow classes are conducted from time to time. All these schools of yoga have their individual styles and benefits. A combination of these styles ensures every student leaves the class feeling calm and energized; feeling lighter in body and mind, and stronger with each passing day.
Ashtanga Yoga
The meaning of Ashtanga is "eight limbs" in Sanskrit, which refers to the eight limbs of Yoga set out in the Yoga Sutras of Patanjali.
Benefits of Ashtanga Yoga
Synchronizing the breath with a posture
Produces intense internal heat
Profuse sweat that detoxifies muscles and organs
Improves circulation
A light and strong body
Calms mind
At Yoga Central
By teaching Ashtanga yoga, we help students not just to learn to concentrate and focus but to invoke the skill to calm down the mind. Students are encouraged to look inwards and experience each posture to the fullest, thus maximizing positive effects. We help to guide as well as provide assistance and adjustments in postures during the yoga classes.
Before you've practiced, the theory is useless.
After you've practiced, the theory is obvious.
Iyengar Yoga
Like all methods of yoga, this yoga combines physical poses, deep breathing, and meditation. A unique feature of Iyengar Yoga classes is the use of props such as wooden bricks, pillows, chairs, belts and bolsters which help students to attain perfect alignment, better stretches and breath control in each pose.
Benefits of Iyengar Yoga
Using of props help deeper penetration and necessary adjustment into the posture.
Allow staying in the posture firmly for a longer time.
Develops strength, mobility and stability.
Modifying classic yoga postures to suit individual requirements
Awakens the body's intelligence.
Keeps one alert throughout the classes.
Builds skill and self-understanding.
Depending upon the individuals stage of recovery from various ailments, disease or disorders, the asanas can be adjusted and designed to treat chronic back pain, depression, immunodeficiency, blood pressure, insomnia, menopause and other ailments.
At Yoga Central
Students are introduced to various standing, sitting and sleeping postures, forward and backward bends, twists, inversions and restorative poses using bricks, belts and other props. These help students in building up a very sharp awareness of the state of the body and mind, and also support in deepening their practice with every yoga class.
"Yoga teaches us to cure what need not be endured and endure what cannot be cured." – Late B.K.S. Iyengar
Hatha Yoga
The word Hatha means force or stubbornness, which refers to a sequence of postures or asanas, designed to align the skin, muscles, and bones. The postures are also intended to open the many channels of the body, especially the spine so that energy can flow freely.
Benefits of Hatha Yoga
Strengthens the spine, eases back pain
Regulates breathing
Improves flexibility and muscle joint mobility
Fortifies, tones and builds muscles
Corrects posture, increases stamina
Improves muscular-skeletal conditions such as weak knees, tight shoulders and neck
Helps cope with stress and anxiety
At Yoga Central
Hatha yoga is a powerful tool for self-transformation. Thus we help you in recognizing your hidden physical and mental potentials by regular practice.
HA –       Enlightenment in body
THA –     Calmness in mind