Hear what our students have to say…..
Priya Nijhara
Marketing Head, Disney Consumer Products

I moved to Bandra about a year ago and wanted to join a yoga class. I tried out atleast 4 centres before discovering Sashi's class and I have been hooked for the past 5 months. Sashi has a great knowledge of yoga and also of the effects the asanas can have on the body and the mind. Her classes are not repetitive at all and really allow one to explore and push one's boundaries. She is also very attentive to individual needs and issues. The best feeling is that, the class which is at 7am actually makes me want to wake up so I don't miss it. Thanks Sashi!

Radhika Shah
Business Development and Marketing Head, Infinite Analytics
Sashi is an excellent teacher – she is super positive and knows how to push you beyond your limits. I have been training with her for over 4 months now and I don't remember a single class which is repetitive. She has something new to offer every class, making the classes nicely varied. She manages to give personal attention irrespective of the number of students in the class. She includes asanas as well as pranayama and meditation. I feel an immense improvement in my flexibility and endurance levels since I have joined her. But the icing on the cake is the location – it is serene and has a lovely vibe to it. I call myself a yoga convert, thanks to Sashi!

Ananya Tandon
Consultant – Risk Advisory, KPMG
I started doing yoga at Yoga Central in May 2017 and I have been hooked onto it since my first class. Shashi clearly appreciates and attends to individual needs, irrespective of the number of people in class. I have left every class feeling better, calmer and relaxed. For me, I started Yoga to feel better mentally and was not aware of how much my body is capable of, physically. With time, not only have I felt much better mentally but I have also done asanas that I never thought I could do or would try and that's only because Shashi has been able to identify how much I needed to push my body and when. She is one of the most genuine and pure people I have met and I'm glad my first yoga experience has been with her. She has made me appreciate the practice and inculcated a strong passion for yoga in me. Every class of hers has something new to offer. Thank you for making my life better, Shashi!
Neelesh Sarda
Head of Compliance & Risk Management, Aditya Birla Payments Bank
I always thought Yoga was boring, sitting in one place doing simple breathing exercises and light movements. However all that changed once I started attending Sashi's classes. Right from explaining the basic concepts of Yoga to explanation of the aasans and their effect on the body, Sashi ensures that the class just doesn't go through the motions. But the highlight of each class is the gradual, subtle and unassuming increase of intensity as the class progresses. Sashi has a deep understanding of the subject, gives personal attention and ensures that the class is subject to new aasans and exercises, to break any monotony. I thank Sashi for breaking my myth about yoga and I thoroughly enjoy attending her class.

Radhika Makkar
Brand Solutions – Star India Pvt. Ltd.
In the pursuit of getting a fitter well toned & back ache free body I took the chance of trying a yoga class with Sashi, not knowing what to expect. And I'm so glad I did. Sashi is not just a thorough professional & well trained in her craft but she has the ability to give individual attention even in a group class.
I have had chronic back ache for years but I can safely say thanks to Sashi I'm nearly 80% better.
Every class of Sashi has something new to offer & push ourselves just a lil harder. I don't remember ever repeating the asans & I think that's what makes me look forward to my sessions with her. There is no monotony.

Daksha Patel
 Flower Arrangement & Decor Specialist
Sashi is an excellent teacher. I deeply appreciate the manner in which she designs her classes. Every session teaches something new. My body has become more flexible. I come out of her classes with a bounce in my step and the feeling is GREAT !!
Asit Sait
Consultant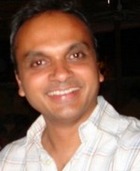 I started my yoga journey 12 years ago at the Sivananda institute, New Delhi and considered myself thoroughly spoilt by the excellent teachers there. Have struggled to find a good yoga studio in Mumbai until I was introduced to Yoga Central a year ago. In one word, the sessions are Brilliant. Sashi keeps us on our toes and the classes never fall into a boring routine which is important for me to stay engaged. I am hooked and happy that yoga is back in my life.
Sarika Changwani
Entrepreneur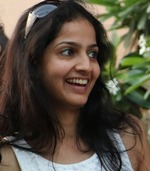 Sashi's yoga classes are beyond words. The feeling at the end of each and every class is so good, it's almost addictive. More than two years on, the difference I feel both mentally and physically is stupendous. Month on month I have been seeing myself getting stronger, more flexible, less prone to health issues, and more at peace. Sashi has managed to make me a yogi for life. 
Shital Gupta
Doctor
I joined Sashi's yoga classes with very low expectations. But to say I was pleasantly surprised is putting it rather mildly. Her classes are both subtle and rigorous. She begins the class by drawing attention inward and follows it up with breathing exercises and body awakening through various asanas. 3 months on I feel mentally more at peace and physically far more flexible. Her each class is so different and beautiful that I have even convinced my husband to join the same even though the classes now shift to a new venue and will begin at 7:00 am. Her yoga classes truly nourish mind, soul and body!!
Karishma Jagtiani
Freelance Writer
Holistic and rejuvenating, Sashi's yoga classes work to calm my mind and energise my body, providing fuel to tackle the stresses and pressures of everyday life.
Shreya Lahori
Home Maker
Sashi Ma'am is a gem of a person. For me she's just a phone call away, always there to guide & direct me. Her teachings are to be treasured as she brings harmony to both – the body and the mind. Her perfect blend of magical aasans loosens up our oh so stiff bodies keeping on its effect even on breaks!!
Sneha Devnani
Freelance Education Counsellor
'Helping & Healing' has always been her motive towards performing Yoga. This aura changed my view about Yoga & pulled me towards learning it. Though classes are conducted in groups there is still a sense of individual attention. With variations in asanas concentrating on the body & mind, her purity & dedication is majorly what adds magic to the class!
Zoya
Medical Assistant
Thank you to Sashi's yoga classes for an intense but rewarding yoga training. I am so grateful for the amazing mentor, the good atmosphere, and the lovely friends I have made in the process. My time with Sashi was a great experience. Some things we did in class seemed to be impossible even to come close to doing because I was really stiff in some parts of my body, especially my legs and knees. But here Sashi knows how to help, always finding the right moment to push you to a higher level of doing an asana. My feet and knees are happy to have met Sashi. I gained a lot of flexibility. Now i am able to walk for long hours without any pain or trouble, which earlier was just impossible for me to do. I'll never forget this experience & if anyone is looking for a real 'off-the-beaten-track' yoga teacher, she's the one to give a try & decide for yourself! Thank you so much Sashi for sharing your knowledge with me. I had a great time.